BRC Audit &
Certification
Our BRC GS registered consultants and BRC Global Standards qualified auditors can offer support, either ad-hoc within your existing QA team, or as project leaders.
BRC Audits and GFSI Global standards Consultancy. Expert and practical support
Our BRC Registered consultants and BRC qualified auditors can offer support, either ad-hoc within your existing QA team, or as project leaders, towards implementation of a food safety and quality management system based on the GFSI benchmarked standards such as the BRC Global Standards, FSSC 22000, or IFS Global Food Safety Standards. If you are already certified to one of these standards then we can help you maintain and improve your compliance, through our service of internal auditing of your systems and procedures, against the precise requirements of these standards. We have helped all of our clients improve, or maintain the highest audit grades, by offering such an expert internal auditing service.
About the GFSI Standards
In the year 2000, the GFSI was set up within The Consumer Goods Forum to advance the food safety management and to ensure safe food for consumers everywhere. In the year 2003 the Organisation began to benchmark, internationally, the Global Food Safety Standards managed by several scheme administrators including the British Retail Consortium BRC (now known as BRC Global Standards – Brand Reputation Compliance Global Standards), International Featured Standard (IFS) and FSSC 22000, amongst others.
The Standards ensure the management of food and product safety across the food industry including food processors and manufacturers, packers, storage and distribution, and packaging manufacturers. The Standards ensure that condition, procedure and practice is managed within the following areas to provide assurance to the consumer (please note that these vary slightly between GFSI benchmarked standards):-
Management Commitment – a system and process to ensure inter-departmental communication on food safety matters, underpinned by a commitment by the senior management team to provide the necessary resources and support, together with objectives, for the management of food safety.
Hazard Analysis and Critical Control Point (HACCP) – an internationally recognised risk assessment protocol for the identification of food and product safety hazards, the implementation and validation of effective controls and the identification of Critical Control Points, all supported by valid and fully implemented pre-requisite controls such as staff training, waste management, water control, pest control and sanitation.
A Quality Management System to ensure management of procedures, nonconformity, complaints, internal audit, supplier approval and other related matters.
A Site Standards section to ensure that site and equipment layout, workflow, condition and hygiene is maintained and monitored, and that specific hazards such as from pests, brittle materials and other potential contaminants are managed.
A Product Control section to ensure that risk from incorrect packaging, labelling, weights, allergen and fraudulently substituted raw materials is managed.
A Process Control section managing the implementation of HACCP CCP's, processing instructions, setting and monitoring.
A Personnel Section ensuring that staff competence, staff training and staff, visitor and contractor health are managed by appropriate process and procedure so as not to risk the food safety management system.
We can provide a specialist to help you implement the following Global Standards.
Helping you maintain and improve them through expert internal auditing of your current processes, conditions and systems.
If you want more information regarding the BRC Global Standards, feel free to contact us.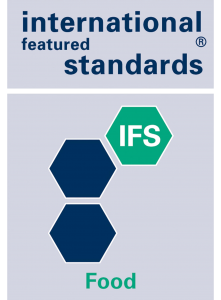 Get in touch with MQM Consulting today
We support all sectors of the food industry, specialising in the implementation of HACCP and food safety management systems
Contact us